La nostra agenzia di rappresentanza è nata trattando inizialmente pellami da calzatura e da abbigliamento.
Ci siamo in seguito specializzati su articoli quali: tomaie da calzatura, abbigliamento finito in pelle e scarpe finite.
I nostri maggiori fornitori sono situati in India, in Pakistan, in China e Taiwan.
A Madras (In) e Karachi (Pk) abbiamo anche un nostro ufficio con personale qualificato che giornalmente controlla e ci informa sull'andamento della produzione.
La nostra politica commerciale punta a dare ai nostri clienti quelle garanzie in fatto di consegne, di qualità e di informazioni necessarie dal momento dell'ordine fino a consegna avvenuta.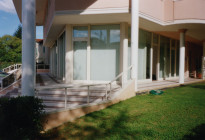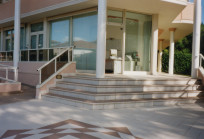 Our agency started initially dealing with leather skins for shoes and garments.
Later we have also specialized in articles like: shoe upper, finished leather garments and finished shoes.
Our most important suppliers have situated in India, Pakistan, China & Taiwan.
In Madras and Bangalore in India, and Karachi in Pakistan, we have also our offices with qualified peoples which daily check and keep us informed adout production's going.
Our political trader wants to offer to our clients all the necessary guarantees in delivery, quality and informations from the moment order is placed upto the shipment is at destination.